Last Updated on
Last update: 22nd February 2019
Introduction
Shark APEX vacuum is Shark most advanced upright vacuum cleaner series that is released by the end of 2017. This series is featured by Shark 5 best-advanced technologies, which make it the best upright vacuum cleaner for home use in 2018.
In this detail reviews, we will cover the best benefits and compare this Shark Apex vacuum series against some biggest brand such as Dyson to see the difference between these rivals.
Check how much you can save when buying Shark APEX vacuum below
CHECK PRICE ON AMAZON
Main benefits of Shark Apex vacuum cleaner
Clean deeper on thick carpets and rugs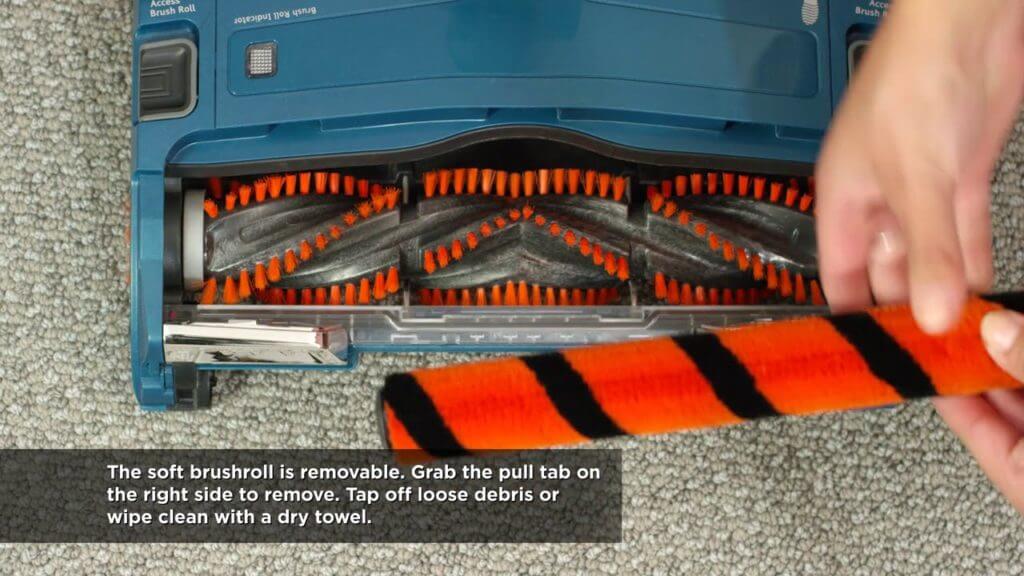 Shark Apex vacuum cleaner clean deep down to the carpet foundation thanks to the combination of a bristle brush with a soft brush roll in a single cleaner head (Shark called duoclean technology).
The hard bristle will remove embedded dirt and pet hair which other casual upright vacuum cleaners fail to perform. The soft brush roll will pick up larger debris, cat litter, powder… This design is an innovation of vacuum brush head in 2017.
3-in-1 vacuum cleaner
The Shark Apex vacuum cleaner can work as a full-size upright unit, a canister unit or a handheld unit. The canister can be detached by a press button, allowing you to clean hard to reach area such as under furniture, table…
Easy swivel steering, run smoothly on many surfaces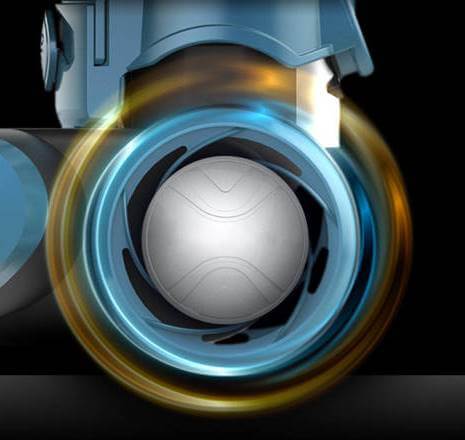 Shark Apex vacuum has a unique wheel design (Shark called Active-Glide technology) which allowing the vacuum cleaner to run smoothly on carpets, rugs, bare floor and to transverse from one-floor type to another without losing suction
Ultimate air filtration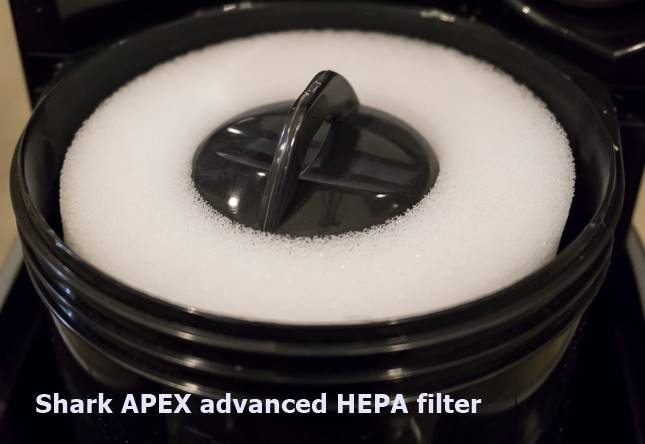 Shark Apex vacuum use advanced air filtration system (advanced sealed air technology plus HEPA filter), which will emit 10x fewer particles than HEPA standard. At the moment, Shark Apex vacuum is the only unit reaching this level.
Quiet when running
The vacuum unit uses noise reduction technology, therefore it is much quieter when running. As measured in reality, Shark Apex has a lower noise than Dyson Ball Animal 2 (around 65 dB) (read more:  silent vacuum reviews in 2019)
Powerful suction capacity
Shark Apex vacuum can be regarded as the strongest upright vacuum cleaner when talking about suction power.
The unit uses a high motor power (1350 watts) to give the phenomenal suction. For a quick comparison, Dyson Ball Multi floor 2 (Dyson strongest upright unit) uses a 1200 watts motor.
It can be implied that Shark Apex vacuum can deliver the suction power from equal to higher than Dyson strongest model.
Highlighting specifications of Shark Apex vacuum
Type: upright, bagless vacuum cleaner designed for all floor types cleaning
Weight: 16 lbs
Cord length: 30 ft
Dust cup capacity: 1.5 dry quarts
Technologies: duoclean technology, active glide, noise reduction, LED lights on handle and nozzle, fingertips control, advanced sealed air system plus HEPA
Warranty: 7 years limited
Attachments: varied by models

AX950: Dust Brush, Pet Tool, Duster Crevice Tool
AX951: Dust Brush, 2-in-1 Duster Crevice Tool, Pet Tool, Multi-Flex Extension Wand, Accessory Bag
AX952: Motorized Pet Tool, Pet Tool, 2-in-1 Duster Crevice Tool, Dust Brush, Accessory Bag

Read more: Compare AX950, AX951 and AX952 with the instruction how to choose a suitable unit.
Pros and Cons of Shark Apex vacuum cleaner
Pros
Work very well on different surfaces, especially the ability to remove pet hair embedded in carpets
Smooth running and maneuvering
Powerful suction capacity
One of the best upright quiet vacuum cleaner
Easy to clean the roller
Advanced air filtration system (rinsable HEPA filter)
Cons
a bit heavy (16.3 lbs)
a bit short hose
Compare of Shark Apex vacuum with Dyson Multifloor 2
Let's compare side-by-side Shark Apex vacuum AX951 vs Dyson Ball Multi-floor 2 to see the difference between them.
Comparison
Shark APEX Duoclean
Dyson Ball Multi Floor 2 
Zoom Photo + View Price
 
 
Suction power
1350 watt motor
1200 watt motor, 245AW
Input power
120 volt, 60 Hz ,11.3 amps
120 volt, 60 Hz ,11.67 amps
Noise level
quiet
medium
Dust bin
1.5 dry quarts
0.42 Gallons ( 1.68 quarts)
Cord length
30ft
31ft
filtration
advanced HEPA

10X more filtration than HEPA

HEPA
Accessories

(varied by models)

Motorized Pet Tool
Under-Appliance Wand
Anti-Allergen Dust Brush
Pet Multi-Tool
Duster Crevice Tool
Accessory Bag
combination tools
stair tools
Special features
APEX active glide
self adjusting brush head
Powered lift away canister
cyclonic technology
Noise reduction
Duoclean brush head
 Advanced sealed air system + HEPA
Dimension
12 x 9.8 x 46"
41.93 x 15.59 x 13.39"
Weight
16.3 lbs.
15.6 lbs
Warranty
7 years limited
5 years limited
Conclusion
Shark Apex vacuum series is the most advanced, well-engineered upright vacuum cleaner that is optimized in many aspects to deliver an "all-in-one" vacuum cleaner for home use. Despite this is the newest series, it is on discount at the moment.
Check for the current price of Shark Apex vacuum below.
CHECK PRICE ON AMAZON
You may love to read
Related topics: shark apex vacuum review, ax951, ax952, shark apex vacuum accessories, manual, shark apex vacuum vs dyson
Summary
Article Name
Shark Apex Vacuum Reviews, Compared with Dyson
Description
Shark apex vacuum is Shark most advanced upright vacuum cleaner featured by 5 best technologies which is considered the best upright vacuum cleaner 2018
Author
Publisher Name
Publisher Logo