Last Updated on
Introduction
Dyson V8 is rated as the best cordless stick over years. Despite a lot of rivals like Shark, Hoover introduces countless models every year, there is not a single unit can beat Dyson V8 benefits.
In 2018, Dyson introduces the next generation cordless design called Dyson Cyclone V10, which has a different configuration to give more suction than V8 unit.
Let's compare Dyson latest cordless model Dyson V10 and Dyson V8 to see the difference between them and discover which Dyson cordless model is worthy to choose at the moment.
Dyson V8 vs V10 comparison table
The main difference between these two models are presented in the table below
| | Dyson V8 Absolute | Dyson V10 Absolute |
| --- | --- | --- |
| Price | Check Price | Check Price |
| Operating Time | Up to 40 minutes | up to 60 minutes |
| Max. Power Mode | 7 minutes | 7-9 minutes |
|  Max. Suction Power | 115 Air Watts | 135 Air Watts |
| HEPA | yes | yes |
| Speed mode | 2 | 3 |
| Noise level (max mode) | around 70 dB | around 75 db |
|  Motor Type | Dyson Digital Motor V8 | Dyson Digital Motor V10 |
|  Soft Roller Cleaner Head |  Yes | |
| Torque Drive Cleaner Head | | Yes |
|  Combination Tool | Yes | Yes |
|  Crevice Tool |  Yes | Yes |
|  Mini Soft Dusting Brush |  Yes | Yes |
| Additional Tool For Homes With Pets  | Mini Motorized Tool  | Mini Motorized Tool  |
| Battery | Lithium-ion 2600 mAh 6 cells | Lithium-ion 2800 mAh 7 cells |
| Bin Volume | 0.14 gal | 0.14 Gal |
| Charging Time | 5 hours | 3.5 hours |
| Weight | 5.75 lbs | 5.88 lbs |
| Dimensions (HxWxD) | 9.8 x 49 x 8.8'' | 10.08 x 49.17 x 9.84'' |
Dyson V8 benefits
Dyson V8 is the ultimate cordless stick on the market. Before the arrival of the Dyson V10, the V8 model is the cordless unit with longest run time (40 minutes), lightweight, most powerful suction with an amble airflow, ergonomic design and perform on many floor types. The Dyson V8 is approved by the Foundation of Allergy of America for Asthma friendly.
You can read the full reviews of Dyson V8 here
Notice:
Dyson V8 Absolute stick, Yellow has a good price. Check for its price here.
Dyson V10 benefits
Dyson V10 is the newest cordless stick from Dyson which is called the "game changer" in the vacuum industry.
Dyson has put a lot of newest technologies in this design which brings the Dyson V10 a completely different design to the Dyson V8 model.
It is actually a new type of cordless stick, rather than the improved version of Dyson V8.
On the performance side, Dyson V10 gives extra run time up to 60 minutes, 20% more suction than Dyson V8, 25% more dust collection efficiency than V8, lighter than V8 and bigger dust capacity than V8 too.
You can read full reviews of Dyson V10 here
Compare Dyson V10 vs V8
Motor creation
The Dyson V8 uses a steel shaft, Dyson V10 uses a ceramic shaft which is 3X harder steel and it also reduces the possibility of overheating the core of the motor. This new ceramic core allows the motor to spin 125.000 rpm which is more than the V8 (110.000 rpm), generating over 79.000 G-force.
14 cyclone system
The Dyson V8 uses 15 cyclones arranged into 2 tiers (5 cyclones on the first tier and 10 cyclones on the second tiers). The Dyson V10 uses to 14 cyclones which creates a more efficient airflow to capture fine particles.
7 cell Li-ion battery
Dyson V8 uses 6 cell Li-ion battery and Dyson V10 uses a condensed 7-cell Li-ion battery. This upgrade allows the Dyson V10 to be able to run for extra 20 minutes compared to the V8 and the condensed design keeps the battery pack weight the same.
Straight Line design

One of the most significant changes in machine design. The Dyson V8 has a zigzag airflow due to the fact that the motor and the dustbin is perpendicular. The Dyson V10 has a smaller motor, therefore, the motor and the dustbin is arranged on a line so the airflow can go straight from the nozzle to the exhausting port. This new design allows the Dyson V10 to have 20% more suction than the V8.
Filtration system

Both models have HEPA filtration standard. Dyson V8 has premotor and most motor filters combined with a HEPA filter to achieve the highest filtration level.
Dyson V10 has two more: an airtight gasket around the motor and a pressurized sealed around the filter so the whole machine is filtered.
This new filtration concept together with the uses of acoustic baffle also makes the machine very quiet when using. On the standard mode, both models create the same noise level at around 70-72 dB. When running max mode, the Dyson V10 is quieter than the V8.
Cleaning capacity
Dyson V8 has a dust cup around 0.5 liters while Dyson V10 has a bigger dust cup up to 0.77 liters (Animal and Absolute models) while the weight is the same (around 5.8 lbs)
Brush head with the motor
Dyson V10 has added a motor inside the brush bar to create a torque force, spinning the brush bar deeper into the carpets. The use of the motor on the brush bar system allows this unit to collect more 20% dust on the carpet than the V8.
More suction settings
Dyson V8 has two suction modes, the Dyson V10 has up to 3 suction modes. Dyson V10 still have all of the ergonomic value of the V8 such as hygienic bin empty feature, converted into a handheld unit, clean pet hair, docking station..and all of the attachment tools.
How to choose
On the design and technology perspective, Dyson V10 seems to be the game-changer in the cordless vacuum industry.
However, Dyson V8 is still more favorable so far, as it is too good for any home cleaning tasks. Besides, the price of Dyson V8 is more breathable than Dyson V10 a lot.
Last but not least, Dyson V8 has a huge sale tracking record which can prove its value and performance over years and Dyson V10 is a new concept, which has a small number of users who tested and used this model for a few weeks only.
If you are finding the best cordless stick, Dyson V8 is the number one that I highly suggest.
You may love to read
| Column 1 | Column 2 |
| --- | --- |
| Column 1 Value | Column 2 Value |
Summary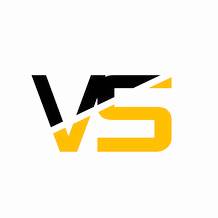 Article Name
Dyson V10 vs Dyson V8 - side-by-side comparison
Description
Dyson V10 gives extra run time up to 60 minutes, 20% more suction than Dyson V8, 25% more dust collection, lighter and bigger dust capacity than V8.
Author
Publisher Name
Publisher Logo