Last Updated on
Last update: 25th May 2019
What we cover in this guide-> Quick navigation
Introduction
Instead of hiring a professional cleaning service for cleaning your luxurious frieze carpets and other high pile carpets, you can also clean this kind of thick plush carpet at home by using a suitable carpet cleaner. Actually, only Rug Doctor Mighty Pro X3 is the carpet cleaning machine that is capable of cleaning shag and frieze carpet.
Why Rug Doctor Pro can clean thick carpet but other don't?
Only Rug Doctor Mighty Pro X3 is capable of cleaning that to our knowledge because the machine uses oscillating brush moving on the carpet and it will not cause the carpet to be entangled like the rest models. Other attributes of this professional grade cleaning machine are high motor power, big water tanks (3.75 Gallon per each), big cleaning path width, easy to carry handle and carpet friendly wheels. Besides, it has a sprayer at the bottom to spray the cleaning solution evenly on the carpet.
Cleaning guide for frieze, shag and other plush carpets
To ensure your frieze carpet to be completely cleaned, follow our cleaning guide to achieve the maximal results
First, remove all of the furniture
To be able to clean throughout, you should remove all of the sofas, couch…out of the room so that you can clean the whole area.
Use a proper vacuum to pick up all of the trapped dust and dirt. A good vacuum cleaner for shag carpet such as Shark Navigator NV370 will do the job extremely well (or you can check for other vacs for shag/frieze carpet providing that the brush height can be adjusted or the brush can be removed).
Third, treat the stain with proper sprayers
If you frieze carpet is discolored by stains, you should pre-treat them with a stain removal spraying formula (read: how to choose a cleaning formula for maximizing cleaning effects) so that these old stains removed when using the carpet cleaner.
To achieve the best results, you should use warm/ hot water for cleaning the carpet. Remember that do not use super hot water. Just pour warm water into the red water tank and then add cleaning formula into this tank.
Then, install the white recovery water tank on the top of the red tank and start cleaning.
You should remember that do not over-wet the frieze carpet, as will take very long time to dry completely. Therefore, only clean with one stroke and wait for the carpet to dry completely then you can move your furniture back. If necessary, you can repeat the process.
You may love to read
Summary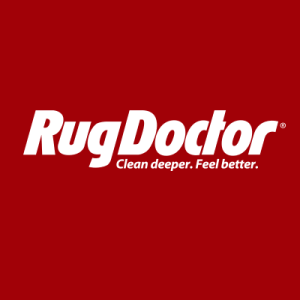 Article Name
Best carpet cleaner for frieze carpet -cleaning guide
Description
Best carpet cleaner for frieze carpet - DIY cleaning frieze carpet at home
Author
Publisher Name
Publisher Logo