Last Updated on
last update: 26th May 2019
Introduction
Hoover REACT Bagless Upright Vacuum model UH77220PC is one of the four Hoover latest upright vacuum cleaner (REACT line) designed for a professional, deep cleaning performance for the home with pets.
This model is featured by using Hoover latest intelligent technologies (Floorsense and Windtunnel surge) for optimal cleaning on difference surfaces, and it has the biggest dust cup of 1.5 L longest cord and longest hose length (compared with other REACT upright vacuums).
Let's discuss this model benefits and compare with others REACT upright vacuums and other brands to see its pros and cons.
Benefits of the Hoover REACT Professional Pet Plus Bagless Upright UH77220PC
If you are looking for new vacuum in 2018 then this Hoover REACT upright model can be one of the nicest considerations because it is packed with Hoover latest technologies for optimizing performance such as Floorsense technology, Windtunnel Surge, Multi cyclonic technology, tested for paws and Claws (by Hoover's standards) and Seal Allergen system.
Besides, it has a lot of accessories for pet messes and pet hair cleaning (pet upholstery tool and pet turbo tool).
Thanks to these newest technologies, a bunch of accessories, XXL dust cup and great suction power, this model performs very well on lots of surfaces for whole-home cleaning.
Optimized for cleaning different surface types by new floorsense technology
A major pain with old classic full-size upright vacuum is that it will not deliver a throughout cleaning when switching from hard floor types to rug and carpets.
To resolve this issue, Hoover uses its newly developed technology (floorsense )to automatically detect the surface type (by using light and micro sensors) and adjust the speed of the brush roll and the suction power by itself when you move from rug, carpet to wooden floors and vice versa.
Excellent suction power
Hoover REACT Professional upright model uses a 11-amps motor to give superior suction activity.
Besides, the Windtunnel and 5 cyclones for air systems allow this model to suction big debris without clogging. Users realized that this model has a greater suction power than Shark Rotator.
Advanced filtration technologies
Hoover REACT UH77220PC uses air sealed systems for trapping allergens up to 99 % of dust at size 0.5 microns.
Compared with other models in the same price range, this unit gives a better filtrating ability and somehow comparable to Dyson's unit (99.5%, 0.3 microns).
The best thing about this rinsable filtration layers of Hoover REACT is that it is not often being clogged. While leaving only fresh air out, the filter is almost clean and spotless so you do not need to wash it very cleaning time.
Moreover, it has a secondary filter made of carbon HEPA standard for odor removal. The released air does not have engine smell like other models.
View the performance of Hoover REACT professional model
Built for pet owners
This model comes up with a lot of tools. The wand is long and easy to use, pet tools are optimized for picking pet hair, cat litter with ease.
A heavy-weight machine
This model has a higher weight of 17.6 lbs. therefore you should consider its weight if you need to move upstairs/ downstairs frequently.
Highlighting specifications of the unit
Dimension ( d x h x w) 15 x 44 x 13''
Bagless model with HEPA filtration and air sealed systems
Bottom released dust cup of 1.5L
Rinsable filters
Cleaning path 13''
5 cyclonic air systems
11 amps motor
Weight 17.6 lbs
Swivel head
5-year warranty
Technologies: Floorsense, Windtunnel Surge, Hoover App, Multi-Cyclonic, Sealed air system, tested for Paws and Claws by Hoover standards.
Compare Hoover REACT Professional with other Hoover REACT upright models
There are four Hoover REACT upright models sharing the same technologies. They only differ a bit in the design and features to give different advantages to different cleaning demands. Specifically
 
Hoover UH73220PC REACT Professional Pet Plus Bagless Upright Vacuum
Hoover UH73300PC REACT QuickLift Bagless Upright Vacuum
Hoover UH73340PC REACT QuickLift Deluxe Bagless Upright Vacuum
Hoover UH73550PC REACT Powered Reach Premier Bagless Upright Vacuum
Advantages
high-capacity vacuum
deep cleaning power
for pet owners.
can be detached into a portable unit
can be detached into a portable unit
removable canister and powered floor nozzle for increased accessibility and extended reach.
Dirt Cup Capacity
1.5 L
1 L
1 L
1.5 L
Lift/Non-Lift
Non-Lift
Lift
Lift
Powered Lift
Cord Length
30 ft.
25 ft.
25 ft.
30 ft.
Tools
Deluxe Crevice Tool, Dusting Brush, Pet Upholstery Tool, Pet Turbo Tool
Crevice Tool, Dusting Brush, Turbo Tool
XL Crevice Tool, Dusting Brush, Flexible Dusting Brush, Baseboard Duster, Turbo Tool, Accessory Bag
XL Crevice Tool, Dusting Brush, Flexible Dusting Brush, Baseboard Duster, Hard Floor Duster, Upholstery Tool, Powered Stair Tool, Accessory Bag
Pros and cons of the Hoover REACT Professional upright model
Pros
Powerful suction and flexible performance on different surfaces
Great filtration layer designs
Lots of tools and long power cord
Cons
Heavy
A bit stiff swivel head
No auto cord rewind
Conclusion
Hoover REACT Professional Pet Plus Bagless Upright Vacuum UH73220PC is another impressive upright vacuum for whole-home cleaning. A the low to mid price range, this model beats other brands in designs and features and it is backed with 5-year warranty from Hoover so if you are looking for a great full-size vacuum at mid price range in 2017-2018, it can be a good option to try.
You may love to read
Summary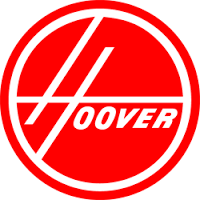 Article Name
Hoover REACT Professional Pet Plus Bagless Upright Vacuum Review
Description
Reviews of Hoover REACT Professional Pet model, compare with others REACT upright vacuums and other brands to see its pros and cons.
Author
Publisher Name
Publisher Logo