Last Updated on
last update: 16th June 2019
What we cover in this guide-> Quick navigation
Introduction
Recommended as the best carpet cleaner for dog owners, Bissell Proheat 2X is the greatest model to save your carpet from pet messes and stains on daily basis.
Bissell Proheat 2X is the upright vacuum cleaner line from Bissell with 4 best models namely 1548 vs 1551 vs 1986 vs 2007. They are different in price, additional features and popularity.
Let's compare the similarities and differences among them to see what model is the most suitable for your need.
Check how much you can save when buying Bissell Proheat 2X 1548, the most popular model in Proheat 2X series below.
Here is a quick recap
Bissell Proheat 2X 1548 is the most common choice for pet owner over years, the refresh of this model (Bissell Proheat 2X 1986) has a sprayer on the brush head to attack old stains.
Other models differs on colors and market distributions only (1548 is simlar to 1551; and 1986 is similar to 1964 and 2007).
Similarities of Bissell Proheat 1548, 1986,  2007 and 1551
The Bissell Proheat line uses similar technologies in machine design such as
heatwave technology to keep the warmed water at optimal temperature for cleaning
dual cleaning modes for fast cleaning and deep cleaning performance
detachable hose and tools for easier cleaning
low foot profile for cleaning under furniture
12 rows of dual brushes for maximal dirt and soil removal.
They use high power motor and they are all lightweight design. Actually, the Bissell Proheat line is the most worthy upright line from this brand because they use newest Bissell technologies in making carpet cleaners.
Compared to Bissell older upright models, the Proheat line is far more than what Bissell have had in the past.
When coming into machine detail features, each model has its own specialties.
Differences of Bissell Proheat 1548, 1986,  2007 and 1551
Bissell ProHeat 2X Revolution 1551 (only available via Walmart) which is very likely similar to Bissell Proheat 2X 1548 in terms of design, feature, and price. The minor difference is the color of the machine and Bissell 1548 has one more hand tool compared to Bissell 1551 (the pet stain tool).
When compare Bissell Proheat 1551 and 1548 to Bissell Proheat 1986 (1964), there are quite a lots of modifications.
The Bissell 1986 (1964) model has the pre-treater which will spray the condensed cleaning formula on the stain so you can treat worst stain during cleaning with the carpet cleaner and this is quite useful in terms of saving cleaning time.
Specifically, if you want to achieve the highest cleaning performance on the carpet with dark stains and pet stains, you have to pre-treat the stain first and later clean the carpet with the carpet cleaning machine.
However, the pre-treater allows you to attack the dark stains right away during cleaning time so you can save for 20-30 minutes of pre-treating time.
Second, the brush roll cover of Bissell Proheat 1986 (1964) is removable, so when cleaning the brush it is much easier.
Third, this is the pro-pet model so it comes with more specialized hand tools than the Bissell 1551 / 1548
On feature benefits side the Bissell Proheat 1986 (1964) is a better choice. However, on the money benefit side, Bissell 1551 / Bissell 1548 is a better option.
Bissell Proheat 1986 differs with the 1964 model only in colors.
Bissell Proheat 2007 has one more hand tool than the Proheat 1986.
At the moment, only 2 Proheat models are available on amazon.com they are the 1548 and 1986 unit. Other models are not available for US market at the moment.
You may love to read
Summary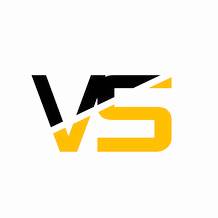 Article Name
Compare Bissell Proheat 2X 1548-1986-1964-2007-1551
Description
Bissell Proheat is upright vacuum cleaner line from Bissell with 4 best models namely 1548 vs 1986 vs 2007 vs 1551.Lets discuss the differences among them
Author
Publisher Name
Publisher Logo