Last Updated on
Shop-Vac 5986000 Wet Dry Vacuum – A low cost option for garage, workshop
last update: 16th June 2019
Introduction
Shop-Vac 5986000 is a commercial grade wet dry vacuum which belongs to the Shop-vac central vacuum line at low price.
This model offers a generous stainless steel tank of 5 Gallon with a high motor power (4.5 HP Peak) allowing you to clean spillages, liquids, snow removal on doorsteps, pet hair cleanings,…at commercial grade cleaning level.
Comparing with other Shop-Vac model, the Shop-Vac 5986000 is the most powerful unit. Like any shop vac wet dry central vacuum, this model has a low price which is very good for the money.
Because it has a big size, it is more preferred for offices, laundry, garages use.
You can check for current price of this model here

Benefits of Shop-Vac 5986000
Many Shop-Vac wet dry vacuums have the same value: low price and powerful.
Actually this unit is Shop-Vac strongest model (4.5 HP peak motor)
It comes with a basic design as a tank on the rollers for moving around the floor, with convenient accessories such as extension wand, nozzle, crevice tool… for extra cleaning tasks.
The tools come with standard size (1 1/2 inch) so basically, you can use this unit with other machine's accessories and vice versa.
Shop-Vac 5986000 is the most powerful unit
There are other popular Shop-Vac wet dry vacuum cleaners such as Shop-Vac 2021000, Shop-Vac 2030100, Shop-Vac 3940100, Shop-Vac 3942000 and Shop-Vac 3942300 but Shop Vac 5986000 is the most powerful model. It uses a 4.5 HP peak motor (9.9 amps rating) to deliver max airflow of 175 cfm, which is unbeatable by other Shop-Vac model.
Flexibility 
This model is much more flexible for users as it has a rear blower port, therefore, except for using as a wet-dry vacuum, you can also use this model as a blower for other cleaning tasks.
For filtration, this model uses washable foam sleeves with cartridge filter which is very cheap in price when you need to replace.
The model has 3-year warranty from Shop-Vac
Specifications of shop vac 5986000
stainless steel tank of 5 Gallons
Electric rating: 120V  60 Hz 9.9 Amps
Weight: 14.2 lb
Cord Length: 6 Feet
Lock-On Hose
Cartridge Filter
Warranty: 3 Years
airflow max 175 cfm, peak air watt 320, seal pressure 60 inches
Shop-Vac 5986000 manual: check here
Pros and cons of Shop Vac 596000
Pros
It is a bagless model, using cartridge filter
It has a rear blower
It has strong motor pwoer
Made locally (in the USA)
Cons
The downside of Shop-Vac model is that it has a short power cord (only 6 ft.) therefore if you need to move the central unit around, you need an extended cord for Shop-Vac vacuum
Conclusion
Shop-Vac 5986000 is the most powerful Shop-vac commercial wet dry vac at low price. While it bears some limitations on the short cord and accessory holder, it is a cost-efficient option when you need a commercial wet dry unit for your garages at low cost.
You may love to read
Summary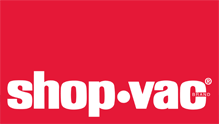 Article Name
Shop-Vac 5986000 reviews -most powerful Shop-Vac unit
Description
Shop-Vac 5986000 5-Gallon 4.5 Peak HP Stainless Steel Wet Dry Vacuum reviews, compare with other shop-vac models
Author
Publisher Name
Publisher Logo