Last Updated on
What we cover in this guide-> Quick navigation
Hoover power scrub Elite and Deluxe are two best carpet cleaners from Hoover brand
last update: 16th June 2019
Introduction
Hoover Power Scrub Elite FH50251PC is Hoover latest upright model and Hoover Power Scrub Deluxe FH50150 is the "all-in-one" best rated upright carpet cleaner for over 5 years now, so which one is better? Let's compare these two models side-by-side.
Check how much you can save when buying Hoover Power Scrub Deluxe below
Similarity
Both models have the same price range and similar design and weight (around 18 lbs.).
They have the same motor power (10 amps.), brush design ( 360-degree spin brush system) and use dual water tank system with water/rinse mode selection for removing the cleaning residue better.
They are easy to use, easy to clean and have similar noise level. Both models are equally efficient for cleaning pet hairs, carpet, upholstery, rug, stair and stains.
Difference
Drying mode
The main difference of the Elite model to the Deluxe is the Quick-drying mode.
The Hoover power scrub Elite FH50251PC can run in 2 cleaning modes: the express cleaning mode will allow you to clean carpet and dry in about 45 minutes.
This cleaning mode is perfect for the home with pet and kids because you want to get rid of daily messes and dry the carpet faster.
The deep cleaning mode will allow you to clean stains and soiled areas deep down to the carpet foundation, so it will take a bit longer time to let the carpet dried (in about 3 hours or more).
On the other hand, Hoover Power Scrub Deluxe does not have such feature.
Cleaning efficiency
Hoover power scrub Elite features a bigger cleaner path (12 in vs. 11.25 in), bigger water tank (1.25 Gallons vs 1.0 Gallon) so if you have a bigger carpet area, then the Hoover Elite model can give you a bit advantage to clean the carpet faster.
Hoover Power Scrub Elite uses antimicrobial materials for making the brush (and the brush cover is removable) so you can clean the brush easier and it will reduce the bacteria to grow and to cause bad smells on the brush.
Winner of features: Hoover Power Scrub Elite FH50251PC
Price
Because the Hoover Power Scrub Elite is the newest model, therefore, it has a higher price than the Hoover Power Scrub Deluxe model a bit. But both of them are very affordable when compared with other brands such as Bissell or Rug Doctor.
Winner of price: Hoover Power Scrub Deluxe FH50150
Price of Hoover Power Scrub 
Important notice: Both Hoover Powerscrub Deluxe and Elite are on discount. Check how much you can save and grab it as the discount might go soon.
Verdict
If you have to clean the carpets frequently, opt the Elite version to let the carpet dry faster, otherwise take the Deluxe version to save the money.
You may love to read
Summary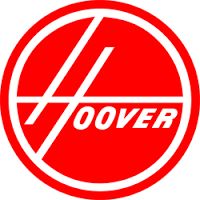 Article Name
Compare hoover power scrub elite vs deluxe
Description
Side-by-side compare of Hoover Power Scrub Deluxe vs Elite model by design, features, benefits, cleaning capacity and price.
Author
Publisher Name
Publisher Logo