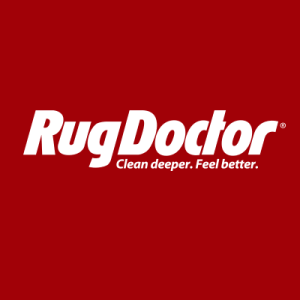 Rug Doctor Mighty Pro reviews
Update: Feb. 2018
What we cover in this guide-> Quick navigation
Introduction of the model
Rug Doctor Mighty Pro is a professional-grade carpet cleaner from Rug Doctor brand. This carpet cleaner is the typical carpet cleaning machine you can hire at any rental unit. The Rug Doctor Mighty Pro offers outstanding deep cleaning results, with highest rating by Carpet and Rug Institute (CRI) for soil removal, water removal and gentleness on carpet. The machine is built for workmanship and long-lasting, it could be saying that this is one of the best carpet cleaner on the market. Especially, this model is the only carpet shampooer capable of cleaning frieze and high pile carpet at home.
Recommended for
The Rug Doctor Mighty Pro is a robust, heavy duty machine which is built to last for decades. It would be recommended to those who require a throughout cleaning solution for large areas and do not want to spend much time on machine maintenance.
Read more: How to clean frieze carpet with Rug Doctor Mighty Pro
What makes Rug Doctor Mighty Pro a special carpet cleaner
When other carpet cleaners fail to clean, people often comes to Rug Doctor Mighty Pro as a last rescue for their carpets. Despite this carpet cleaner is a bit expensive (over $400, compared to a full-size carpet cleaner which is generally in the range of $200), thousands of buyers have chosen this model because
It actually cleans very dirty carpet. No matter what types of dirt may involve, this Rug Doctor Mighty Pro will relive your carpet as a brand new one.
It is a complete machine so you can use after opening up the package. The package also has upholstery tools, cleaning detergent, giving you the essentials to start cleaning right away.
It delivers deep cleaning results, beating leading rental units. CRI gives this carpet cleaner the highest rating on soil removal, water removal and gentleness to the carpet.
The vibrating brush is extremely powerful. It can remove the dirt deep down at the foundation within a single stroke.
The water tank is super large (3.9 Gallons, perhaps the biggest size). You do not need to change the water frequently.
It is built to last, with 5 years warranty from the manufacturers. Actually, there are some buyers who have used this model for decades without any minor defect.
Solution Tank
11.4 litres
Recovery Tank
14.8 litres
Brush Width
25.4cm
Brush Type
Vibrating 2-way
Brush Bristle Length
28mm
No. of passes required
1 pass
Weight
17.7kg
Solution Flow Rate
0.55
Vacuum
229 air watts
Motor
1200 watts

Heavy duties carpet cleaning, heavily soiled carpet, cleaning carpet with minimal machine maintenance
A second thought
If money is not a big concern, then Rug Doctor Mighty Pro is one of the best carpet cleaner on the market, beside Bissell Big Green Deep Cleaning. No others can compare to these cleaning monsters.
Pros and cons of Rug Doctor Mighty Pro
Pros:
Does a great job, same unit as rented out in retail outlets
Built to last, five year warranty
Vibrating deep cleaning
Cost is similar to one full house cleaning done by a service company (in most of the US) so you can calculate if it's worth it to you to do more frequent cleaning. If you need frequent, thorough cleaning, well worth it, in my opinion.
More thorough than upright units
Cons:
Heavy, hard to maneuver around
Large rooms require refilling and emptying tanks.
Customer reviews of Rug Doctor Mighty Pro
Most of users claimed that the Rug Doctor Mighty Pro is the greatest machine if we count on machine cleaning performance and durability. When using this machine you only need to go one stroke over the dirt, while other upright carpet cleaners require a second/ third cleaning stroke when dealing with heavy dirt. That is why the machine is rated highly. The downside is that it is expensive (good products often come with higher price generally), so there are some people still hesitate to choose this machine. But when other upright carpet shampooers fail to clean their dirty carpet, they found the Rug Doctor Mighty Pro is the best over all.
Comparision of Rug Doctor Mighty Pro vs Bissell Big Green Deep Cleaning
People often come to compare between these two monsters because they can be seen as side-by-side opponents. Let's discuss a bit of their strengths and weaknesses in the below review here.
Conclusion
Rug Doctor Mighty Pro is a heavy-weight, professional carpet cleaner which delivers the best cleaning results, long-lasting and easy-to-use. If you need to clean your carpet by rental units recently, you can think of the Rug Doctor Mighty Pro as an alternative that will save you thousands dollar on your bills.